Pair of Hot Pink traditional dipped beeswax candles - handmade in mid Wales by Fantasy Candles
Pair of Hot Pink traditional dipped beeswax candles - handmade in mid Wales by Fantasy Candles
---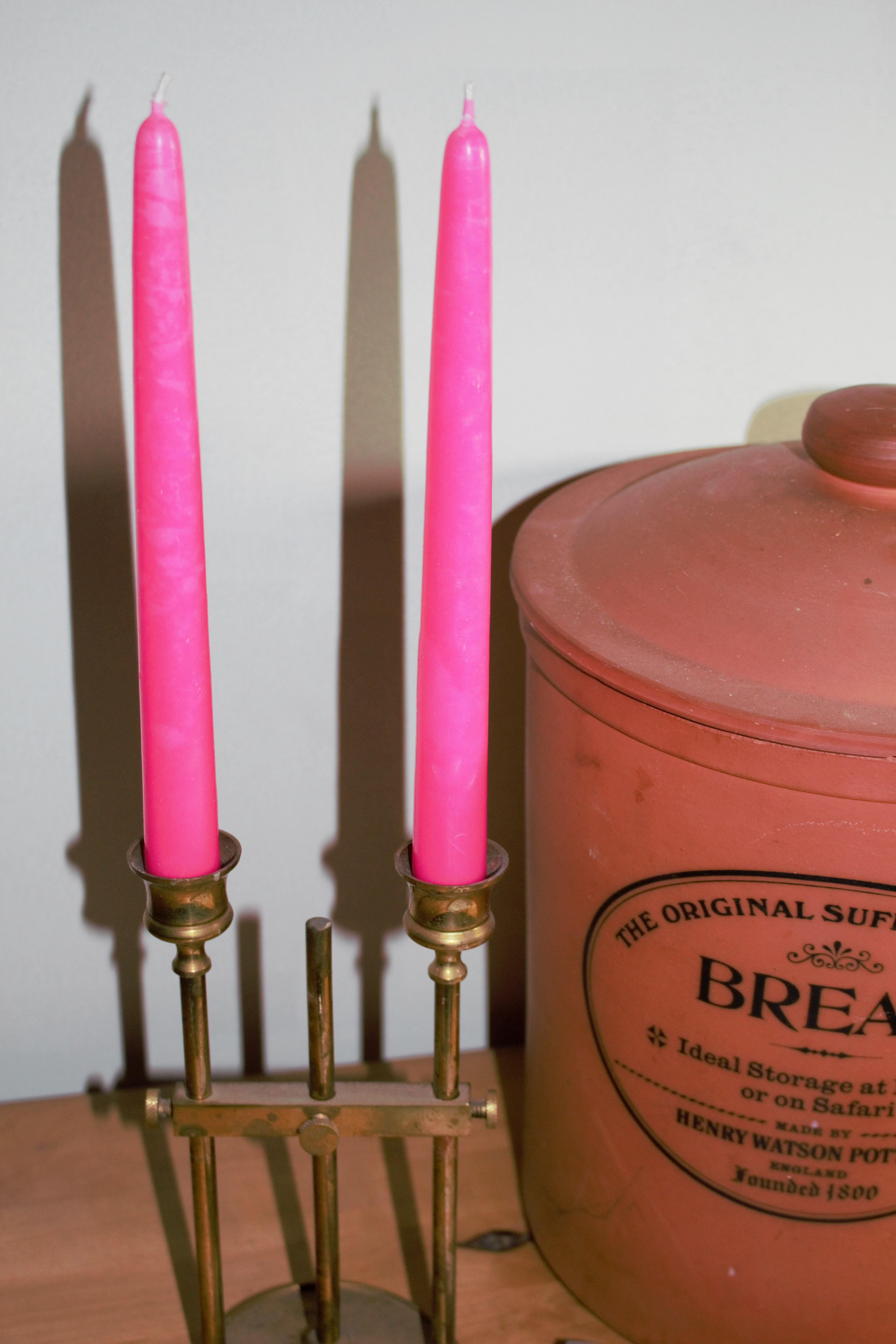 Send this to a friend
Pair of Hot Pink traditional dipped beeswax candles - handmade in mid Wales by Fantasy Candles
Product details
A pair of traditional hand dipped, pure beeswax candles, each measuring approximately 9" tall.
Handmade in mid Wales using pure beeswax and square braided cotton wick.
Beeswax is a clean burning natural wax, naturally fragranced, slow burning and will clean the air in your home as it burns.
Burning time: 8hrs+
Diameter: 7/8" (20mm) approx
Height: 9" (225mm) approx
Colour: Hot Pink
Buy three for the price of two on this product.